Archery Season Reminders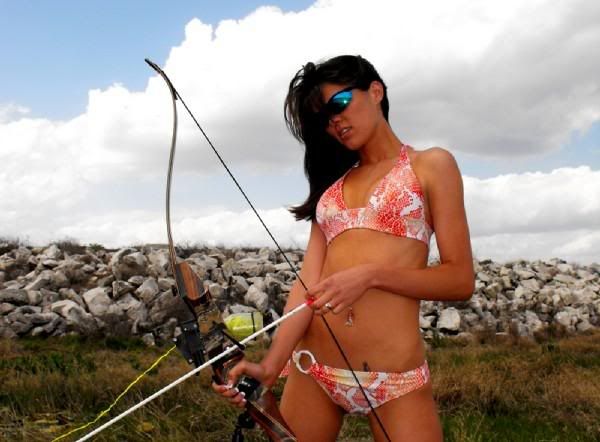 Mule Deer Archery Season is just around the corner for most western states. Here are a few helpful reminders for you archery nuts:
Practice with the arrows and broadheads you plan to hunt with at various yardages. Shoot at an old mattress and arrows won't be too hard to pull out.
When you pack to leave, always make sure you have the essentials. You can probably do without the rest if you must: license/tag, weapon, ammo, binos, knife.
Get your scent setup ready early. This may include washing clothing in baking soda, packing clothing in bags with sage, catnip or your favorite plant, or purchasing some scent products.
If you have a range finder, spend some time in varied terrain and vegetation estimating yardages and then checking yourself with the range finder.
If you use a peep and pin sights, practice shooting in low light situations. If necessary learn how to shoot accurately by looking to the left side of the peep and adjusting the pin accordingly.
Get an extra string and outfit it with everything it needs such as silencers, peep, etc.
Plan on taking a backup bow, if you have one that you can shoot well.
Set up your treestand, if you use one, and maybe a trail cam. Get familiar with what is coming to your stand and likely shooting yardages around the stand.
Spin test your arrows with broadheads and make adjustments if necessary to true the spin.
If the stragegy you planned doesn't produce results, don't wait, switch.
———————————-
Get your supplies HERE
——————————