Do Coyotes eat Mule Deer?
Coyotes and Mule Deer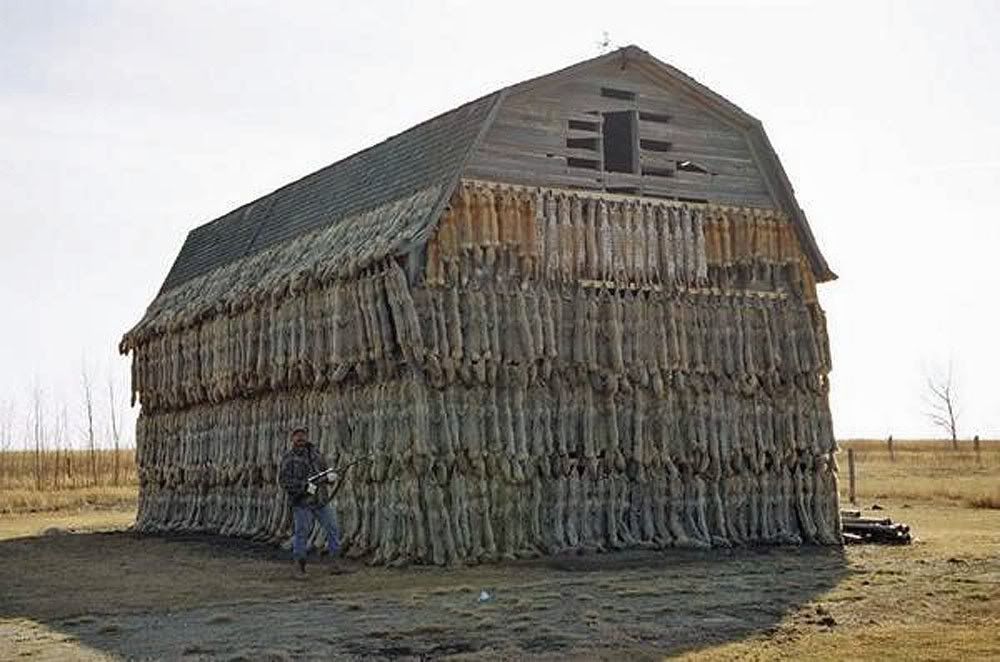 Last week, while visiting with my neighbor, our discussion turned to mule deer. I asked him if he had seen many deer on his property. He said he had an interesting experience with mule deer right next to his house, and related the following story:
My wife and I were busy inside the house when she told me she could hear a woman screaming outside. She insisted that I go outside and see what was happening. I went out the front door, and to my amazement, there were two coyotes attacking a doe and her two fawns. One coyote had a hold on the doe by a front leg – the other was in the process of killing the two fawns. I ran into the house to get my gun. When I returned to the scene, I fired a shot at one of the coyotes. I missed the shot, and the coyotes ran away. Both fawns were already dead, and I seriosly doubt that the doe survived the attack even though she was still alive when the coyotes fled. The doe moved away when I went up to look at the fawns, but she was seriouly wounded. Since the fawns were dead, there was nothing more I could do. Less than three hours later, the fawns had been dragged some distance away and mostly eaten, presumably by the same coyotes that had killed them.
I find this story interesting for several reasons. The first is that two coyotes can prey upon and kill a healthy doe and two fawns. The second is that these deer, it would seem, would rather deal with people than with coyotes – even though their proximity to humans did not save their lives in this situation. The third is that, even after being shot at, these coyotes returned in a short period of time to finish the job they had started.
In my lifetime I have met numerous people who believe that coyotes either kill only the weak, or that they don't kill many deer – period. I don't believe either. Instead, I believe that the single largest factor in fawn mortality is predation by coyotes. When fawn/doe ratios are low you can bet that there are way too many coyotes. I also believe that coyotes, lions, and bears kill healthy deer on a regular basis, and indeed, prefer healthy ones over the sickly.
Coyotes, lions, and bears are far more abundant than at any other time in my 55 years on this planet. Correspondingly, mule deer numbers are at their lowest. It is not a coincidence that deer numbers are so low. Each and every hunter who values mule deer should take it upon himself to kill as many coyotes as he possibly can.