"Sustaining populations subjected to hunting pressure requires species capable of rapid and consistent reproduction. Deer qualify."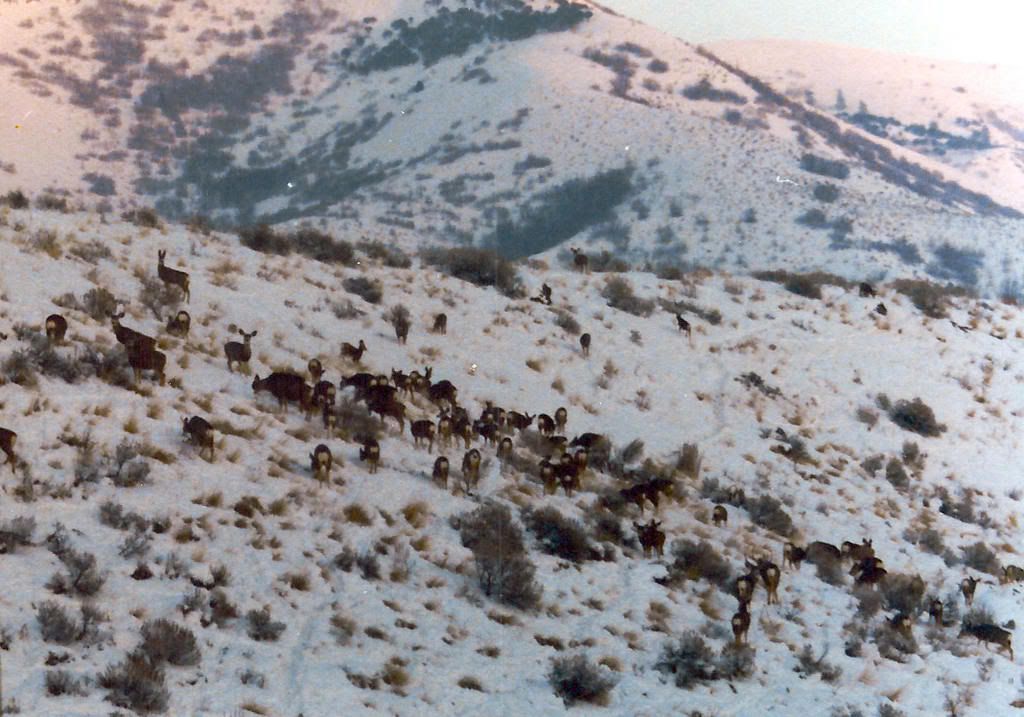 The above quote comes from Dr. Scott Shalaway of West Virginia.
I am open to discussion or to contention in regards to what I am about to say, but here is what I believe:
First, the earth was created. The earth, mule deer, predators, people…. they didn't just happen. I believe the creator had humans foremost in his mind and that humans are "factored in" to how the earth functions. Humans are "natural". In fact, the primary purpose of the earth is for humans. What does this have to do with the price of cheese? It is a long story.
Secondly, there are prey and there are predators. Relative to mule deer – human hunters are part of the predator group. Hunting mule deer for food and/or for whatever other reason, has been happening for a long time. As humans, we can decide whether or not our needs, wants, and desires for mule deer consumption are a higher or lower priority than those of the other predators, i.e., lions, wolves, bears, coyotes.
I believe that the creation of the earth is such that, in the absence of human predators ( for whatever reason ) predators and prey have some pre-defined balances which keep prey populations from getting too large. This balancing act is not perfect in the sense that prey never exceed carrying capacity, but it serves the purpose overall without divine intervention. We humans both interfere with that balance and control it. To state this bluntly, we can have as many deer as we want, as long as we like the consequences.
When we humans decide that we need more prey ( such as mule deer ), then we simply reduce the other predator populations and wala population explosion. Then, we are the control instead of the other predators. This is how we provide for hunting. This is what game management is all about ( or supposed to be about ). Mule deer aren't quite as prolific as rabbits, but almost. Overall, twins are the norm.
So without factoring in death, deer populations go like this: Adam and Eve buck and doe have two fawns, male and female. The next year, Adam and Eve have two more. The next year, Adam and Eve have their two, and daughter#1 has one. The next year Adam and Eve have two, daughter#1 has two, daughter#2 has one, and grand-daughter#1 has one. And so on and so forth. Assuming I am doing the math correctly: by year, the population looks like this: 2 -> 4 -> 7 ->13 ->24. This is not exactly linear and not exactly exponential, but you get the idea.
I don't know how my dad figured it out, but in my youth he did not want me killing does, and told me that, if I killed a doe – I would be killing the equivalent of 25 deer in five years. He was about right.
Thirdly, if our game "managers" took the right actions, we could have mule deer ( or rabbits, quail, grouse, whatever ) coming out of our ears. We would control these populations by hunting ( as in the good ol' days ) vs. by employing the other predators. Game managers are, more and more, moving toward putting human hunters last on their list of priorities, but it doesn't have to be that way. The agencies need to hear from us loud and clear "we want and expect more game", if in fact, that is what we want and expect. We are, after all, paying the bill.