Time to Apply for a Nevada Tag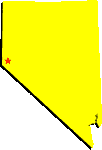 The Nevada application period runs from March 19 to April 19. You may use a paper application or apply online. In order to get a bonus point you must buy the license and not have it refunded if you don't get a tag. There is a slim chance you will get drawn without any bonus points. You can list five choices.
The license costs $142. Deer tags cost $240. Application fees are $16.50 if you apply online.
Click MULE DEER BY STATE or go to the states tab for more information
Good Luck