Utah changes affecting Deer Hunters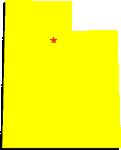 Utah has extended the application period to March 8 due to computer problems.
For 2010 Utah is not requiring archery hunters to choose a region.
A hunting license is required before you may apply to hunt deer via the draw. Ditto bonus and preference points.  The price for a non-resident license is $65.  The price for a general tag is $263. The price for limited entry is $463 and for premium limited entry – $563.
If you hunt deer you will probably be required to report online within 30 days. If you fail to do so, you will be assessed a $50 late fee the next time you apply.
Rifle deer hunts for 2010 are limited to five days, and in some cases three days.
Utah is making available permits called management buck permits to get rid of 3-points and under. Beware, you lose your bonus points on these hunts.