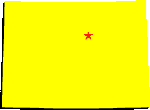 I estimate there are now more than ten times as many cougars in the state of Colorado as there were when there was $50 bounty.  Nevermind that the Colorado deer herd has not recovered since 1988. It is time to go back to a bounty. I wonder if this lion would have been relocated after killing one of those pesky students?
—————————————-
Colorado wildlife officials tranquilized a male mountain lion at a Boulder, Colorado elementary school Wednesday. The big cat was shot with a dart in a tree outside of Flatiron Elementary, where a Boulder resident got close enough to shoot video of the scene. The video, courtesy of KDVR in Denver, shows the mountain lion falling from the tree before uniformed officials carry the dozing cougar away. The cat was taken to a less densely populated area about 50 miles from where he was tranquilized.

According to the Colorado Department of Wildlife, mountain lions used to be so common in the state that authorities placed a $50 bounty on their heads as a means of curbing the population. Today, mountain lion hunting is regulated due to concern for preservation of the big cats.

In August, the department of wildlife killed a mountain lion that wandered on to the grounds of a school in Durango, Colorado school.