Update on Nevada Mule Deer Status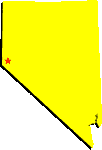 Nevada plans to reduce mule deer tag numbers for 2008 owing to very low fawn/doe ratios. This points to coyotes, but I doubt DOW personnel are willing to acknowledge it. I think they would rather blame the weather.
——————————————-
In 2007, there were 18,261 deer tags available to resident and nonresident hunters. If the commission chooses to adopt recommendations from NDOW wildlife biologists there will be 16,242 deer tags available in 2008, a reduction of 2,019 tags. This reduction follows back-to-back deer surveys in which biologists documented very low fawn production.

During fall deer surveys we "classified more than 19,000 deer but documented one of the lowest fawn production values ever observed at 33 fawns per 100 adults. Spring surveys found the statewide average fawn-to-adult ratio to be just 26 fawns to 100 adults. Especially hard hit were the northeast, central and east-central portions of the state," said Mike Dobel, NDOW supervising game biologist in Reno.

The habitat conditions leading to low fawn production and survival rates this past year are similar to those that lead to low fawn recruitment (birth & survival rate) following the winter of 1992-93. In that circumstance, Dobel said, a drought period was followed by a heavy winter. Likewise, the winter of 2006-07 was very dry but the winter of 2007-08 had average to above average precipitation combined with extremely cold temperatures.

Statewide the estimated mule deer population is 108,000, a five percent decrease from the 2007 estimate. The 2008 tag quota recommendations are available on the NDOW website – www.ndow.org.