Dangerous precedent in Arizona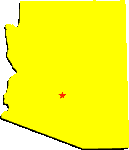 Make no mistake about it – Agencies are going
after tax revenue.
———————————-
When all is paid by taxes – who needs hunters.
———————————-
Important Meeting to Discuss Proposed
Sales Tax Initiative
A public meeting is being held to discuss a method of securing additional funds ( Possible 2008 Sales Tax Initiative ) for the Arizona Game & Fish Department and  Arizona State Parks Department, is being held at the Phoenix Zoo on August 7th, starting at 10:00 AM.  The meeting will take place in the Stone Pavilion meeting facility, inside and just to the right of the main zoo entrance.
The Arizona Heritage Alliance is hosting this meeting in an effort to bring interested constituents together to discuss securing a method to annually provide tens of millions of dollars for these two agencies.  All interested groups or individuals are encouraged to attend and offer your input.